Did you receive a letter or email notifying you of account closure?
You're probably scratching your head and wondering, "Why did Bank of America close my account?" Sudden closure of your bank account can be frustrating and confusing. You may have wondered what happened, how to fix it, and what happened to the funds that were there.
The truth is that Bank of America (or any other banking institution) has several reasons for closing your account. This article explains why Bank of America closes customer accounts and how this situation can be resolved if it occurs.
What happens if my Bank of America account is closed?
If your bank account is closed, the first thing you'll notice is irregular inactivity. What you were able to do previously, or notifications you received previously. You can receive it longer.
According to the rules governing banking operations, Bank of America is supposed to send out notices announcing account closures. Sometimes you get notifications, sometimes customers don't.
Under no circumstances will you be able to trade or send or receive money on that account. In some cases, regular account and service updates are stopped entirely. If there is money in the account, the bank is obliged by law to refund it in full.
read more: Is it safe to share my bank account information?
Why did Bank of America close my account?
Let's take a look at some of the common reasons Bank of America hastily closed your bank account. Please note that multiple reasons may influence a bank's decision to close an account. The main reasons Bank of America closes accounts are:
1. Inactive
Have you used this bank account recently? Has a check been drawn or has the account been funded? If so, when was the last time something like this happened?
If you do not use your account for a long period of time, it will be classified as inactive and inactivity may result in your account being closed. Bank of America may decide that you don't need the account, so there's no need to keep it open.
However, how long it will take for banks to close depends on several factors that bankers are most familiar with. It may take him 3 years or more to close an account based on inactivity.
Before this is done, Bank of America will usually contact you asking if you would like to close your account. If there is no response from you after a long period of time, the account will be closed and all remaining cash in the account will be turned over to the state.
2. Zero balance
If there is no money or activity in your Bank of America account for an extended period of time, your bank may choose to close your account. All banks have policies regarding the amount required for bank accounts.
Even if no minimum balance is stated, there may be internal policies regarding this situation. We use these internal guidelines to evaluate accounts with zero balances.
3. Default check
Also known as a bounced check, this occurs when you draw a check from your account for an amount less than the amount of the check.
Many accounts have rules that allow occasional overdrafts (subject to fines/fees). However, if this happens frequently, your account may be closed. Depending on the circumstances, dishonoring a check may also be considered a crime.
The same applies if the electronic charge bounces due to insufficient balance. If this happens once, the bank will usually just notify and issue a claim. Multiple defaults may result in account closure.
4. If you exceed your transfer limit
Banks have transfer limits on every account they manage. Exceeding these limits may result in account closure.
in the case of, Regulation D limitIf you initiate too many transfers in your savings account, Bank of America may be forced to change it to a checking account instead of closing it.
5. Financial risk
If your activity poses any risk to the bank, it may lead to account closure. You may have withdrawn more than you have in your account, in which case you will have to pay what you owe. Alternatively, you may be buying from a bank-flagged source.
Other examples of suspicious activity include frequent cash transactions, overseas deposits, and sudden changes in spending habits. In such situations, the bank will give a reason for closing the account.
6. Fraud Prevention
Did you know that banks monitor the accounts they manage to prevent fraud? While this system is primarily in place to prevent fraudulent activity such as fraudulent charges, it can also catch other activities. There is a nature.
In some cases, unusual activity on your account may result in your account being flagged and even closed. This is done to protect you, the account holder.
Bank of America, like many other banks, has security checks and infrastructure in place to prevent account fraud. If we detect suspicious activity such as unauthorized logins, unusual withdrawals, or other activity that may endanger the account holder or the bank, we will order the closure or suspension of the account.
Luckily, this issue can often be resolved with a quick call or visit to your local bank branch.
Why did Bank of America close my account?
All in all, if you want to know about common reasons why Bank of America closed your account, there are a number of reasons why this could have happened. There are some rules and guidelines we agreed upon when opening a bank account. Banks may close your account if you violate their rules.
To find out the exact reason your account was closed, please contact your bank's customer care representative. They should help you with your next steps. You can also visit the Bank of America website. www.bankofamerica.com.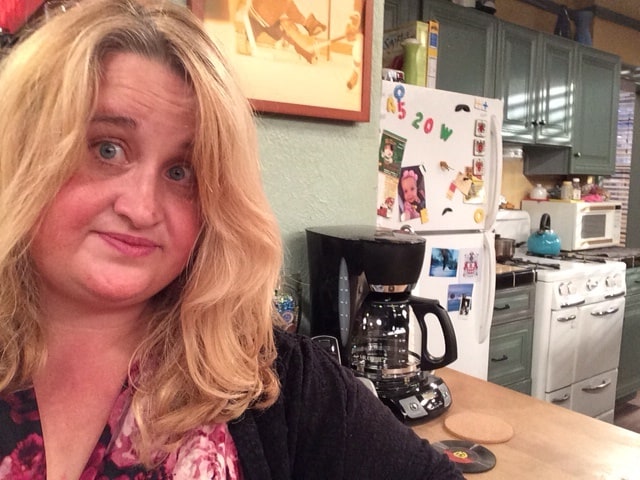 Kim Ritter is a frugal lifestyle expert, blogger, and mother of two from small-town Iowa. What started as an effort to help her family save a few dollars a month has now turned into a full-time passion to help other parents with their money. Visit twokidsandacoupon.com online and follow @2kidsandacoupon on Twitter for more ways your family can have fun on a budget.