Department of Homeland Security (DHS) Secretary of State Alejandro Mayorkas on Tuesday criticized a Republican over the reassignment of special agents within the department to the task of "making sandwiches" at the border for illegal immigrants detained at the border. criticized by lawmakers.
Sen. Josh Hawley (R-Missouri) took aim at Mr. Mayorkas based on testimony from a special agent with Homeland Security Investigations (HSI). He said at least 600 agents were pulled from other cases and sent to the border. Immigrants entering the country.
When asked about the specific number of agents being reassigned, Mayorkas did not provide an answer, but said he would be "very happy" to do so. He added that the reappointed officers are at the border "to combat the scourge of fentanyl."
WATCH: FBI director remains silent when asked if country is 'safer' under Biden administration
"That's not what the special agent claims. That's not what she said. She was taken off the fentanyl ban to make sandwiches, removed from child exploitation cases, and other investigations against criminals. "I told you I was left out. That's what she said. Are you saying this is a lie?" Is she saying she's wrong? " Holly said.
Mayorkas argued that there are "many law enforcement priorities," but Hawley asked, "Is making sandwiches one of them?"
"Of course not, Senator. We have accomplished so much—" he replied before Hawley jumped in and asked if the agent's testimony was incorrect.
White House says people making 'violent anti-Semitic threats' are not classified as 'domestic terrorists'
"Is she making sandwiches for illegal immigrants? Is she wrong? This person is one of your agents. Is she wrong? She has at least 600 special agents She says they are being pulled from cases and sent to the border to care for illegal immigrants." Is she wrong? " he asked.
Mayorkas said DHS personnel are "used to accomplish the highest law enforcement objectives possible. That's our job."
"So you're not denying it?" Holly asked.
White House 'cannot answer' whether terrorists have already crossed southern border
"I'm very proud of what our people do every day," Mayorkas said.
HSI plans to increase the number of Operation Extended Impacts (OEIs) from 60 to 200 due to an increase in the number of immigrant encounters at the time, according to a department email sent to ICE officers in July and obtained by Fox News Digital. It is said that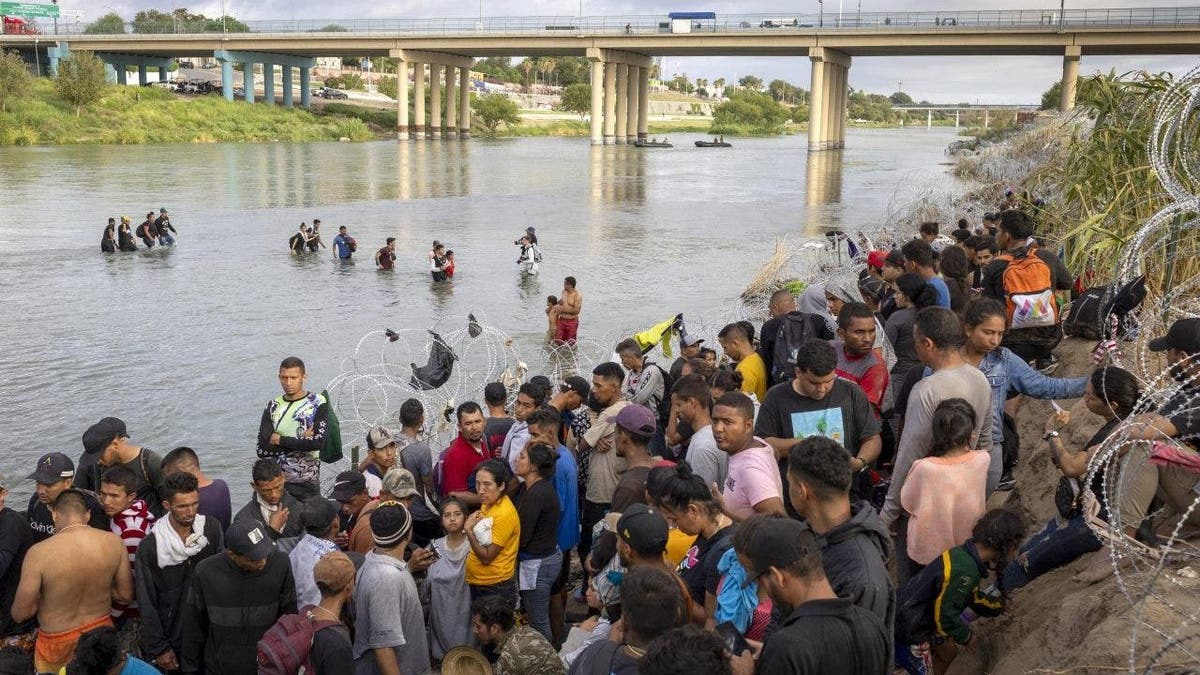 The officers were scheduled to be deployed to key border areas in Texas, Arizona and California, according to the email.
OEI was launched last year as part of DHS' efforts to target transnational criminal organizations involved in smuggling and human activities.
CLICK HERE TO GET THE FOX NEWS APP
One HSI official who spoke to Fox News Digital at the time said the agents were often deployed on short notice, and in some cases were simply to help Border Patrol process migrants entering the country.
"We use highly trained special agents trained in criminal investigation and law enforcement tactics to protect people, distribute food to individuals, and assist in processing," the agency said. " he said.
FOX News' Adam Shaw contributed to this report.