The United Nations Security Council has failed once again to pass a resolution on the Israel-Hamas conflict.
Council member nations discussed proposed resolutions for over two hours on Monday, but the body remains unable to agree on a resolution.
U.N. Secretary-General Antonio Guterres said Monday that he was urging a cease-fire in Gaza to end the "spiral of escalation" between the Israeli Defense Forces and Hamas militants.
UN AGENCIES DEMAND HUMANITARIAN CEASE-FIRE IN GAZA AS ISRAEL-HAMAS WAR RAGES: 'ENOUGH IS ENOUGH'
The conflict began on Oct. 7 after Hamas launched a successful terror attack that killed over 1,400 Israeli civilians and took hundreds of hostages.
The Security Council has been unable to agree on the appropriateness of "humanitarian cease-fires" and "humanitarian pauses" requested by some council members to de-escalate the ongoing ground invasion by Israel.
"We talked about humanitarian pauses, and we're interested in pursuing language on that score," said U.S. Deputy Ambassador Robert Wood following the meeting. 
EMPLOYEES AT US-FUNDED UNITED NATIONS AGENCY CELEBRATED HAMAS TERROR MASSACRE: REPORT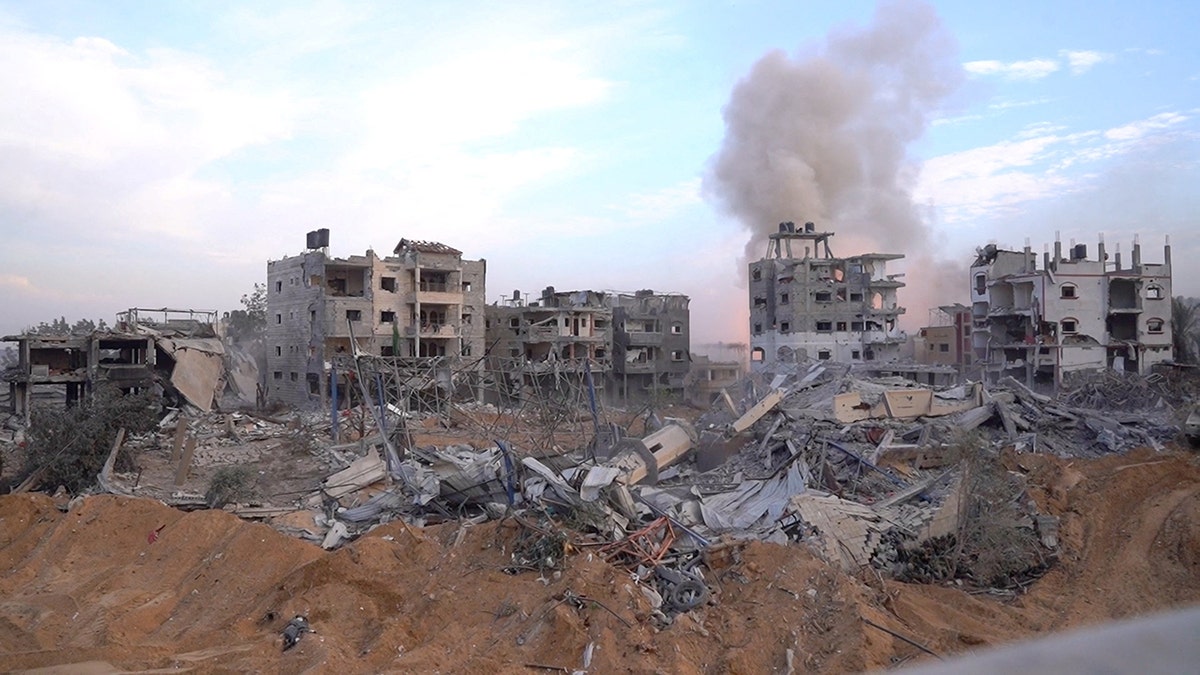 He added, "But there are disagreements within the council about whether that's acceptable."
The Palestinian death toll in the Israel-Hamas war surpassed 10,000 with more than 4,000 of them children and minors, according to the Hamas-run Health Ministry in Gaza. 
Israel has so far refused to agree to any cease-fire or pause in fighting, arguing such measures only serve to allow Hamas to recuperate and plan further terrorist attacks.
CLICK TO GET THE FOX NEWS APP
While the Security Council remains unable to find a compromise, several UN bodies and humanitarian agencies released a joint statement on Nov. 5 demanding a cease-fire in the region.
The UN Inter-Agency Standing Committee released a statement demanding that Israel "respect all their obligations under international humanitarian and human rights law" and that Hamas initiate the "immediate and unconditional release of all civilians held hostage."
"We need an immediate humanitarian cease-fire. It's been 30 days. Enough is enough. This must stop now," the statement reads.
Fox News Digital's Stephen Sorace contributed to this report.