nano roboticslike graphene, has been the subject of research for years, but is still far from full industrial production. Fortunately, research is progressing steadily. The latest invention that allows the world's tiniest robot to make giant leaps is A camera the size of a grain of salt.
Imagine a nearly invisible robot could examine the most inaccessible nooks and crannies of the arteries and heart instead of using extensive CAT scans or invasive endoscopies.These may be part of an application enabled by A new camera designed by scientists at Princeton University in the United States It's about the size of a grain of salt and works in a fundamentally different way than traditional lenses.
Linking Metasurfaces and Neural Networks
The inventor of this new device believes that the image quality is Camera 500,000 times biggerTo achieve this, they had to reinvent the camera concept and rely on a combination of hardware and software based on neural networks. This is how they succeeded.
First, their camera It looks more like a microchip than a lensIn fact, the main material is silicon nitride, which is used in the manufacture of semiconductors.Thanks to that, instead of using lenses to bend the rays, they were narrowed down 1.6 million cylinders in less than 0.5 mm spaceEach of these cylinders is a different size to emulate the effect of a lens. They therefore act as optical antennas. In scientific terms, this array is known as a "metasurface".
What is Metasurface?
To understand what a metasurface is, we must first talk about metamaterials.these are Micro- or nano-scale engineered structures that interact with light Other kinds of energy, in ways unknown in nature.one of these is negative refractiona phenomenon that opens the door to exotic results such as invisible Or a superlens of unprecedented capacity, such as the Princeton University camera. A metasurface is therefore a film. Harnessing the properties of metamaterials.
But the physical part is just one element of the equation. His second accomplishment as a developer was creating a design to process the signal. neural networkThis processing system delivers sharp images in natural light conditions.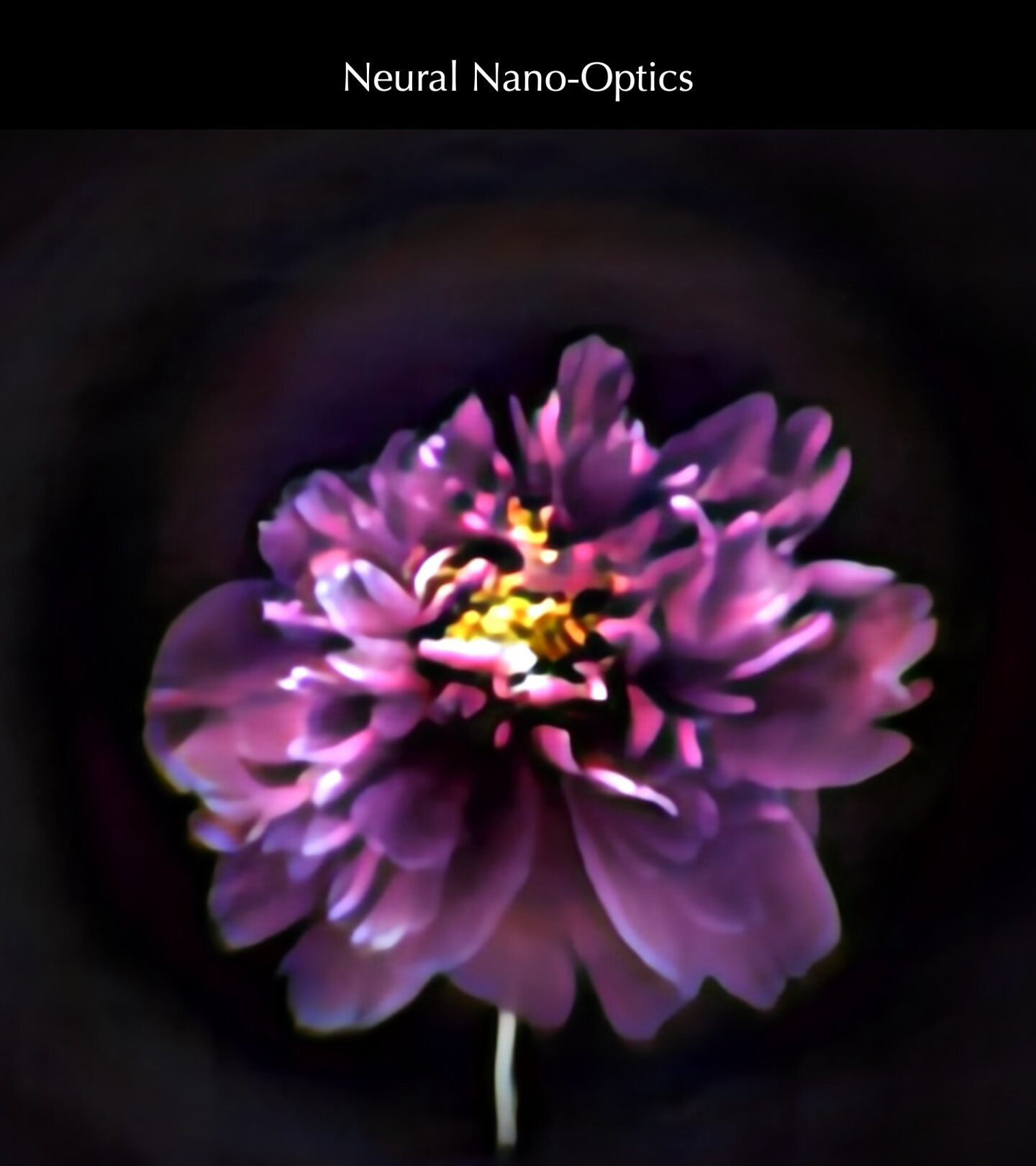 Today, by combining metasurfaces and neural networks, it is possible to obtain images equivalent to a camera with six lenses and half a million times the size. Researchers believe that although the metasurface approach has been tried before, This is the first time the two techniques have been combined.
Beyond Nanorobotics: Photographic Surfaces
The development team is currently working on improving the technology, adding new features such as focus and object detection. These innovative features have potential applications in medicine and robotics.
One unique possibility, however, is to take advantage of metasurfaces Transform any surface into a high resolution sensorIn this way, the surface of the phone becomes a camera, eliminating the need for today's ever-increasing number of lenses.
As it stands, the term 'metasurface' could start making waves in the research and innovation landscape in the coming years.
If this progress sounds interesting, check out some of our articles dedicated to the best recent scientific breakthroughs.
sauce: Phys.org