When it comes to our knowledge of Earth's oceans, the surprising fact is that we may know more about distant planets like Mars than we do about the depths of our own oceans. in fact, Only 5% of the world's ocean floor is properly mapped and explored. And technological innovations such as autonomous underwater vehicles (AUVs) are poised to play a vital role in advancing our understanding of marine ecosystems and working towards their conservation. But when these AUVs venture into the abyss, significant challenges arise. The question is how to efficiently supply electricity. As recent research suggests, the answer may lie in the untapped potential of solar energy.
Is solar energy a viable option for AUVs?
In short, yes, but there are a few caveats. The sea provides many blessings, Renewable energy Sources such as wave power and tidal power tend to be location dependent.to sustainable power When AUVs perform long-range missions in the deep ocean, solar energy is a viable solution that employs two different methods:
Ocean temperature conversion (OTEC): This technique takes advantage of temperature gradients in water bodies. The surface layer is usually warmed by solar radiation.
Solar power: Photovoltaic technology, like land-based technology, is utilized for underwater applications with some adaptations, as will be discussed later.
Contrary to appearance, solar radiation Depth can reach up to 50 metersEspecially in the green to blue part of the spectrum.New York University has already published research We point to this challenge because silicon solar cells used on land are optimized for the red part of the spectrum. In addition, this type of electronic component Very sensitive to salt, moisture and biological dirt. And that's where New York University announced a new development to double the potential of underwater rovers.
A new generation of underwater solar cells
A team of American scientists used LED lamps in a laboratory environment to simulate different spectral wavelengths. Their findings yield his two main insights:
The most efficient solar cell for underwater operation They incorporate materials such as cadmium telluride and indium gallium phosphide, which have a wider light receiving range than traditional silicon cells. Perovskite cells also show excellent performance. However, further research is needed before a commercial prototype becomes a reality.
Combating biological fouling Now possible with existing commercial solutions. Previously, biological fouling developed on up to half of his AUV's surface within 30 days. Thankfully, clear, non-toxic coatings can be applied to photovoltaic panels that can effectively alleviate this problem.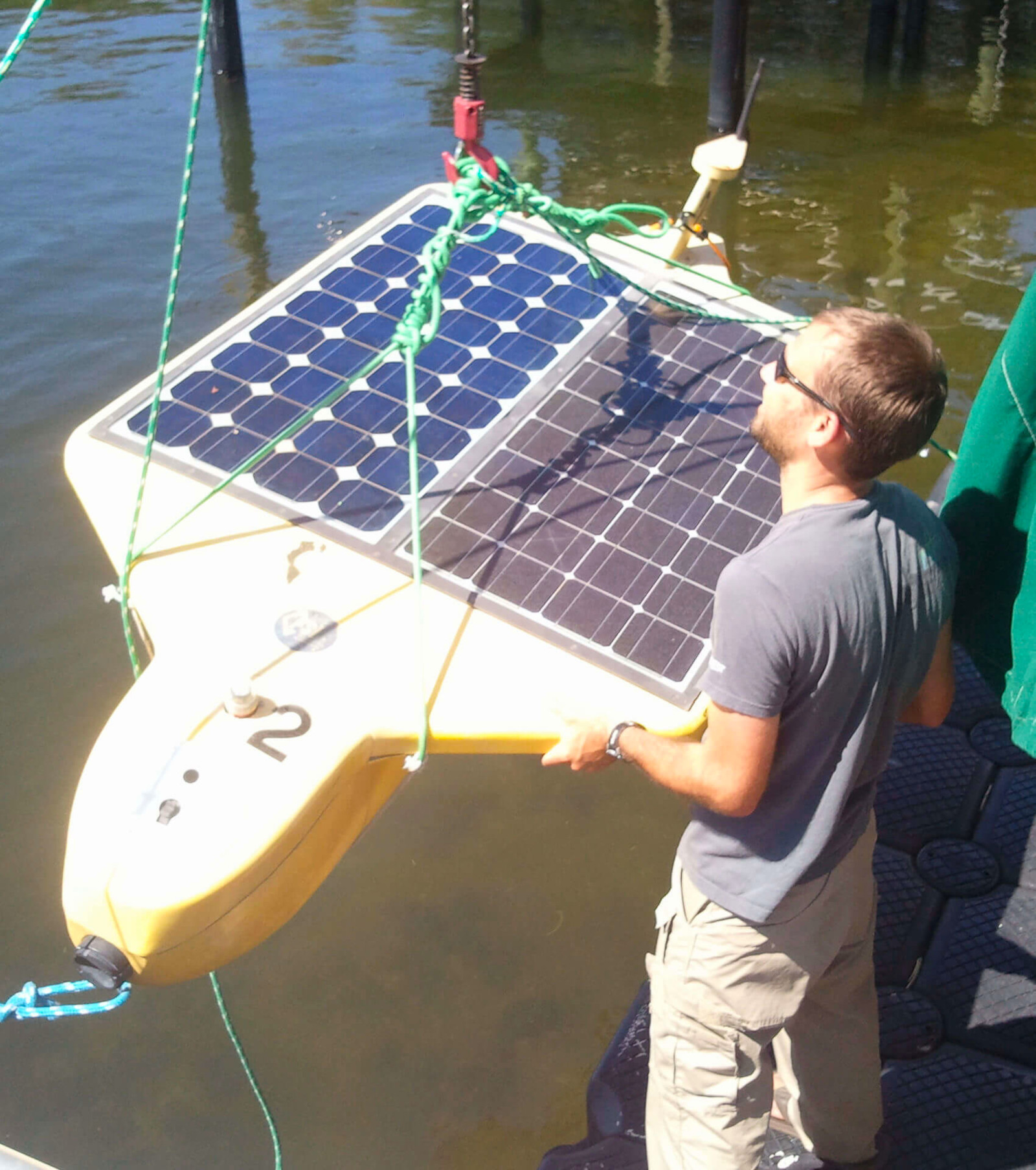 Current prototype of solar powered AUV
Although research into solar panels for AUVs is still in its infancy, several promising prototypes are already addressing these challenges head-on. One notable example is his PEARL project at MIT. In 2021, the institute will Floating mothership equipped with solar panels, serves as a charging station for underwater vehicles and has integrated satellite connectivity. This innovative approach avoids the complexities of harnessing solar power in the deep sea.
Another attractive initiative is SAUV II, a solar-powered vehicle invented by the United States. Autonomous Undersea Systems Research Institute.Shaped like a manta ray, this prototype is impressive. Depth support up to 500 meters, facilitating deeper underwater exploration. Like marine mammals such as dolphins and whales, SAUV II Resurfacing to recharge the battery When energy levels drop. It is made of fiberglass and has a comprehensive equipment suite including GPS, acoustic altimeter, depth sensor, gyroscope, and radio or satellite data transmission system.
In addition to these examples, we also highlighted other AUV studies. Some, like Tunabot and robot jellyfish, take inspiration from the natural world and mimic the movements and shapes of creatures such as tuna and moon jellyfish. This exciting field is biomimicry or biomimetics, a topic that we have explored in detail in previous articles. If you're interested, you can start with this introductory article and delve deeper into biomimetic engineering.
sauce:
imagines
SAUV II (Wikimedia Commons)