North Korean dictator Kim Jong Un has been photographed Friday sitting in the cockpit of a Russian fighter jet at a factory owned by a corporation that the U.S. Treasury Department says it has sanctioned to "weaken Russia's ability to continue its aerial assault on Ukraine." 
Kim, who entered Russia by train on Tuesday and met with President Vladimir Putin the day after, arrived Friday in the far eastern Russian city of Komsomolsk-on-Amur to tour the Yuri Gagarin Komsomolsk-on-Amur Aircraft Plant, Reuters reported. According to the state-run TASS news agency, the plant is part of the United Aircraft Corporation. 
"We have shown one of our leading aircraft plants to the leader of [North Korea]," Russian Deputy Prime Minister Denis Manturov, who reportedly accompanied Kim to the facility, was quoted by the Associated Press as saying. "We are seeing potential for cooperation in the aircraft-making and other industries, which is particularly acute for solving our countries' task of achieving technological sovereignty." 
The U.S. Treasury Department announced last June that it has sanctioned the United Aircraft Corporation in hopes of weakening "Russia's ability to continue its aerial assault on Ukraine.  
PUTIN HAS 'ACCEPTED' KIM JONG UN'S INVITE TO NORTH KOREA, STATE MEDIA SAYS
"UAC and its subsidiaries and affiliated entities … are critical to the Russian military's ability to procure, maintain, and replace aircraft and related materiel," the department said at the time. "UAC was created in 2006 by decree of recently U.S.-sanctioned Russian Federation President Vladimir Putin, to act as a holding company for Russia's various aircraft builders.  
"As key enterprises in Russia's military-industrial complex, UAC and its subsidiaries develop, produce, sell, modernize, and repair military aircraft," the Treasury Department also said. "UAC also includes the well-known military brands Sukhoi and MiG." 
SOUTH KOREA EXPRESSES 'DEEP CONCERN AND REGRET' FOLLOWING PUTIN, KIM JONG UN MEETING IN RUSSIA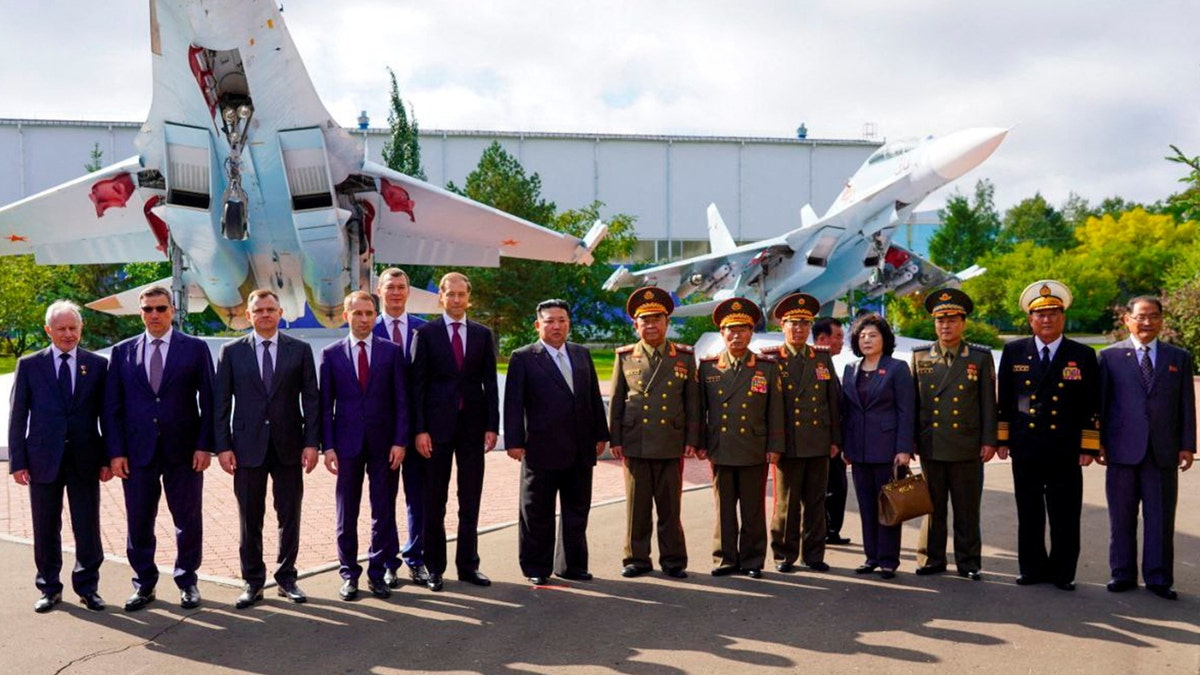 The Russian government said Friday that Kim inspected assembly workshops where the Sukhoi Su-35 and Su-57 fighters are made, according to Reuters. 
He later was shown on Russian state television inside the cockpit of one of the jets, with a Russian official explaining its capabilities through a translator, the news agency added.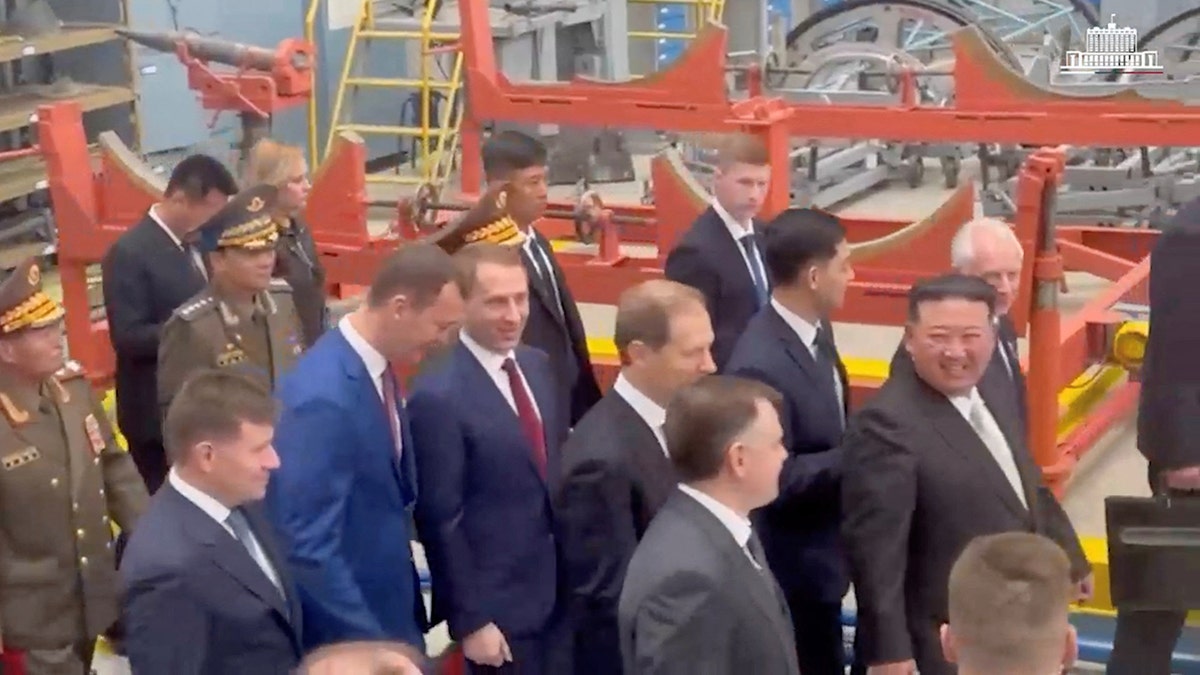 CLICK HERE TO GET THE FOX NEWS APP 
Kim's visit to Russia this week has been met with criticism, with South Korea's Foreign Ministry saying Thursday, "We express our deep concern and regret that despite repeated warnings from the international community, North Korea and Russia discussed military cooperation issues, including satellite development, during their summit," according to the AP. 
Fox News' Elizabeth Pritchett contributed to this report.