The Israeli Defense Forces (IDF) announced Monday that it has reopened an evacuation route for civilians in northern Gaza to "move south for their safety." 
"The IDF has repeatedly called on the residents of Gaza City to evacuate from the area, and continues to urge them to do so," it said in a post on X alongside a video purportedly showing people walking along a road. "We are not at war with the people of Gaza." 
The development comes as Israel's military has surrounded Gaza City, the capital of the Gaza Strip. 
According to Israeli media, troops are expected to begin marching through the streets of the capital as early as Monday or Tuesday, when they are expected to face Hamas operatives who are willing to fight street by street through their vast network of tunnels. 
LIVE UPDATES: ISRAEL AT WAR WITH HAMAS 
The IDF said Monday morning, aircraft struck 450 targets overnight, including tunnels, military compounds and anti-tank missile launch posts 
Troops also reportedly took over a Hamas compound early Monday morning and killed a senior Hamas militant. 
Since the ground offensive in Gaza began over a week ago, 30 IDF troops have been killed, which is in addition to the more than 1,400 people killed in Israel – most of them in the Oct. 7 Hamas attack that started the fighting. As of Monday morning, there have also been at least 242 hostages taken from Israel into Gaza. 
ISRAEL'S MILITARY COULD ENTER GAZA CITY THIS WEEK, ISRAELI MEDIA SAYS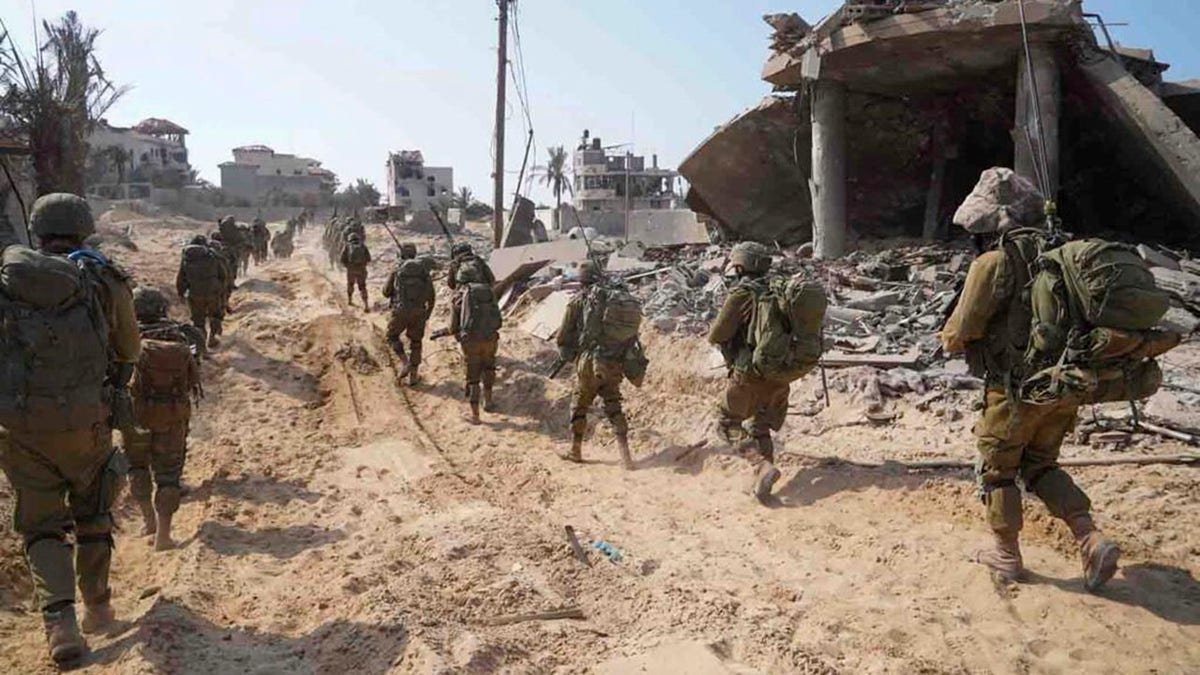 The Palestinian Ministry of Health also claimed Monday that more than 10,000 people have now died inside the Gaza Strip during the war. 
The situation remains dire in northern Gaza Monday, as hundreds of thousands of Palestinians remain in Gaza City and other northern towns. 
Food, medicine, water and fuel, which is needed for generators that power hospitals, are all running low and Gaza's sole power station remains shut down.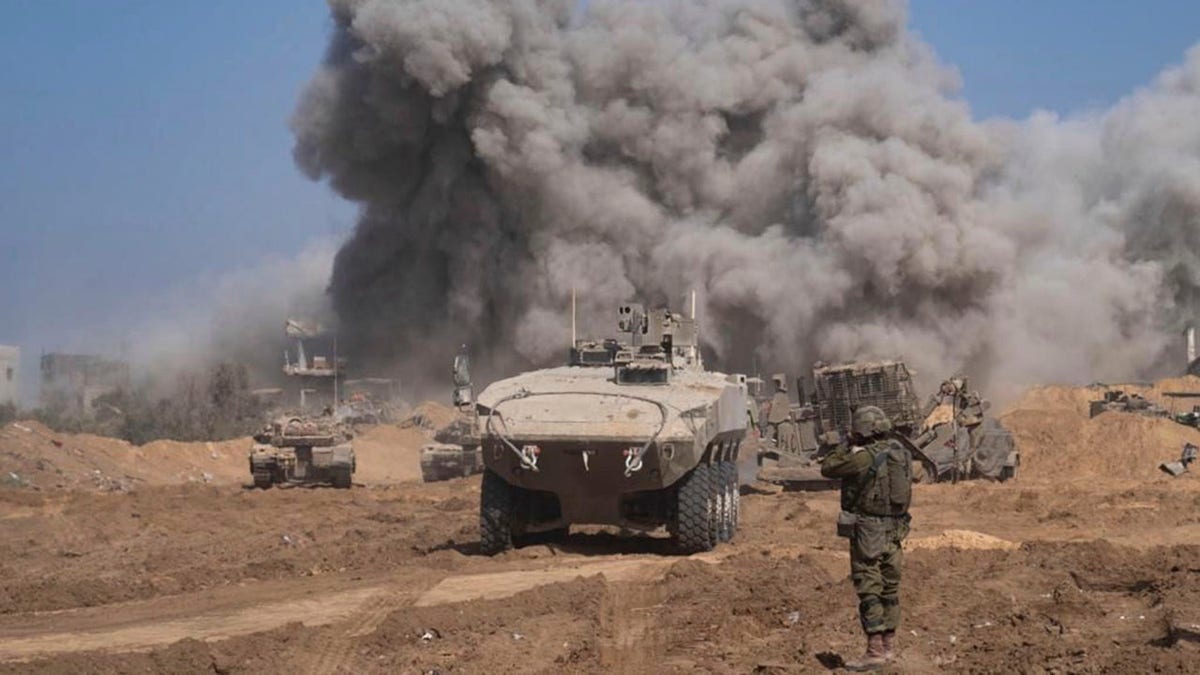 CLICK HERE TO GET THE FOX NEWS APP 
While Israel has allowed humanitarian aid into the territory to assist the millions of civilians impacted by the ongoing fighting, they have not allowed fuel to enter, saying Hamas would steal it for military purposes. 
Fox News' Anders Hagstrom and The Associated Press contributed to this report.