Officials in Iceland are warning Wednesday that the likelihood of a volcanic eruption remains "high" as hundreds of earthquakes continue to be recorded in recent hours. 
The Icelandic Meteorological Office says since midnight, around "800 earthquakes have been measured, most of them in the middle of the magma dyke at Sundhnúk at a depth of about 3-5 km [1.8 to 3.1 miles]." 
Sundhnúk is a little more than 2 miles to the north-northeast of Grindavík, a town in southwestern Iceland that has been evacuated because of the volcanic activity, according to FOX Weather. 
Tourists last week reportedly fled Iceland's world-renowned Blue Lagoon geothermal spa after earthquakes rocked the surrounding area, forcing the spa to temporarily close the bathing spot. 
TOURISTS FLEE POPULAR ICELAND SPA AFTER 'EARTHQUAKE SWARM' RAISES FEARS OF VOLCANIC ACTIVITY 
FOX Weather reported that sulphur dioxide gas was detected in the air in Grindavík yesterday, a sign of possible imminent volcanic activity. 
Video and images also have emerged appearing to show smoke rising out of cracked roads in Grindavík in recent days.
"Seismic activity has remained constant since 11th of November. The main monitoring focus on seismic activity remains in the area of the dyke and Grindavík," the Icelandic Meteorological Office said. 
NERVOUS GRINDAVIK RESIDENTS QUICKLY RETURN TO DANGER ZONE AMID FEARS OF VOLCANIC ERUPTION IN ICELAND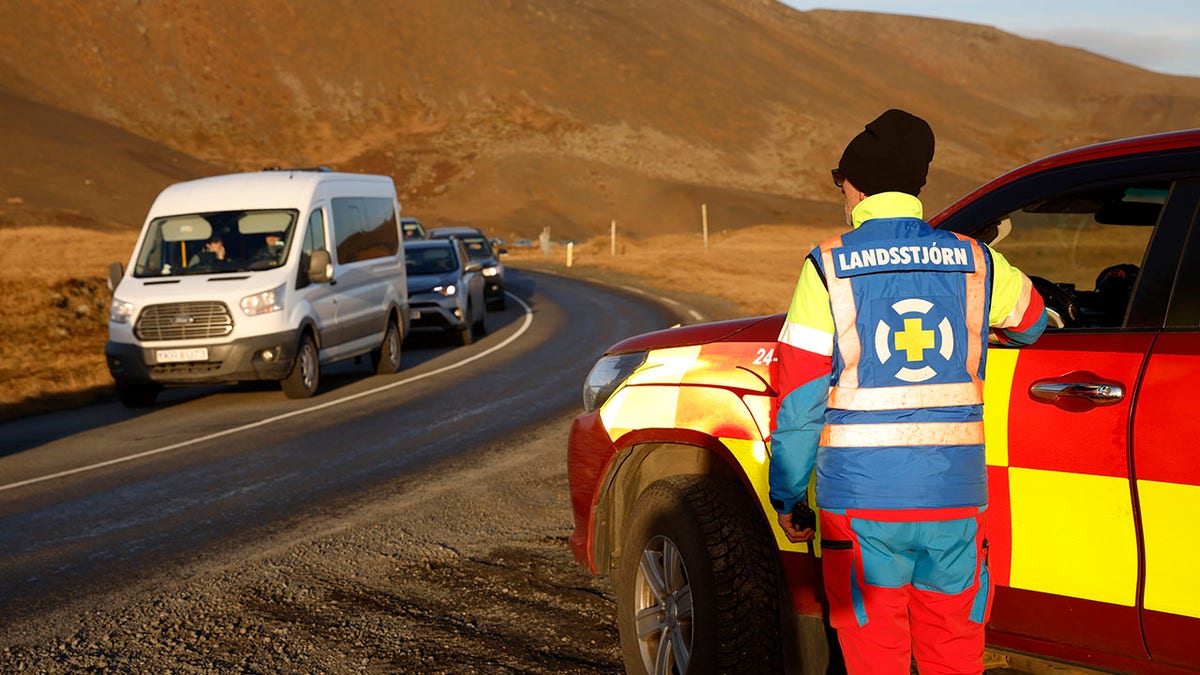 "Deformation measurements show continued deformation in the area. They are consistent with magma still flowing into the dyke. Part of the magma dyke seems to be solidifying, especially at the edges, but not at the magma inflow area, which is believed to be near Sundhnúk," it continued. 
The office concluded that the "probability of an eruption is still considered high" and "in the event of an eruption, the most likely location is at the magma dyke."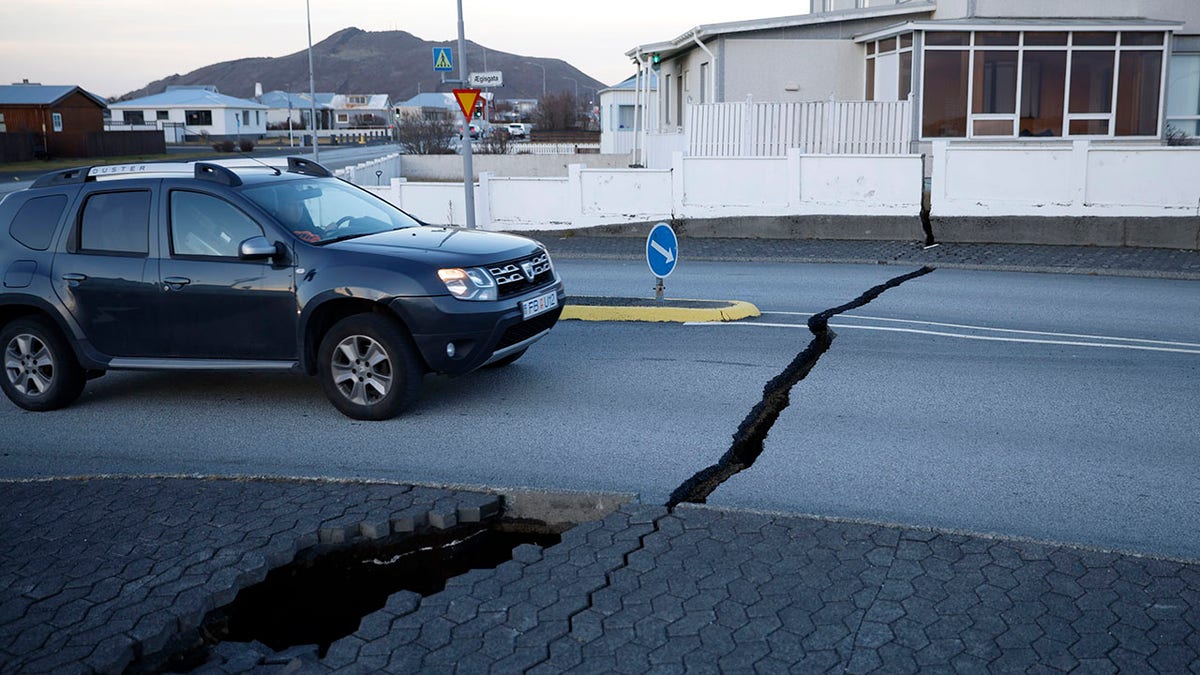 CLICK HERE TO GET THE FOX NEWS APP 
Sky News also quoted the office as saying that "at this stage, it is not possible to determine exactly whether and where magma might reach the surface." 
Fox News' Emma Colton contributed to this report.