newYou can now listen to Fox News articles.
I was 16 years old and I was holding my breath as I backed up in the narrow corridors of a convent in New York City. The door opened to reveal a petite woman in a blue-striped sari about to be helped up the stairs into the building.
Mother Teresa came to me, took my hand, looked up at my eyes and asked me when I was coming to Calcutta. I got nervous and lied and said "soon, soon". It was over 20 years ago and I have not been to Calcutta. I still can't believe I lied to Mother Teresa.
I hope she can forgive me. I still want to go to Calcutta and help the nuns and charitable missionaries who take care of the poor. But ever since I met the saint in her teenage years, Mother Teresa and her life have always been in my heart. I cannot help but be fascinated by her selflessness and life of constant prayer and desire to help others. It had a profound effect on me and I will always remember with special memories the day she passed away on September 5th.
St Teresa of Calcutta: What You Need to Know About the Nobel Peace Prize Winner and Heroic Catholic Nun
I started volunteering with her sisters in New York City when I was in high school. I don't remember how it happened, but I grew up volunteering at soup kitchens, so I couldn't help the nuns with their mission of caring for the lonely, hurt, and suffering. It wasn't that.
These sisters were great. They live in very simple dwellings, wear the same clothes (sarees) every day, mop the floors, do the laundry (by hand), cook the meals, just like I did when I was at home. , doing household chores like changing the sheets and cleaning the room. Laundry is done manually. The difference was that they fulfilled all their duties without complaining and often prayed together during work.
When we went out into the street with the nuns to feed the homeless, they did not shy away from anyone. Like Mother Teresa, they saw Jesus in every face, whether that person was dirty, vulgar, sick, or rude.
Meeting Mother Teresa: I'll Never Forget What I Saw on Her Face
When I was in college in Washington, DC, I volunteered with the nuns, caring for the sick and dying and helping bring meals to the community.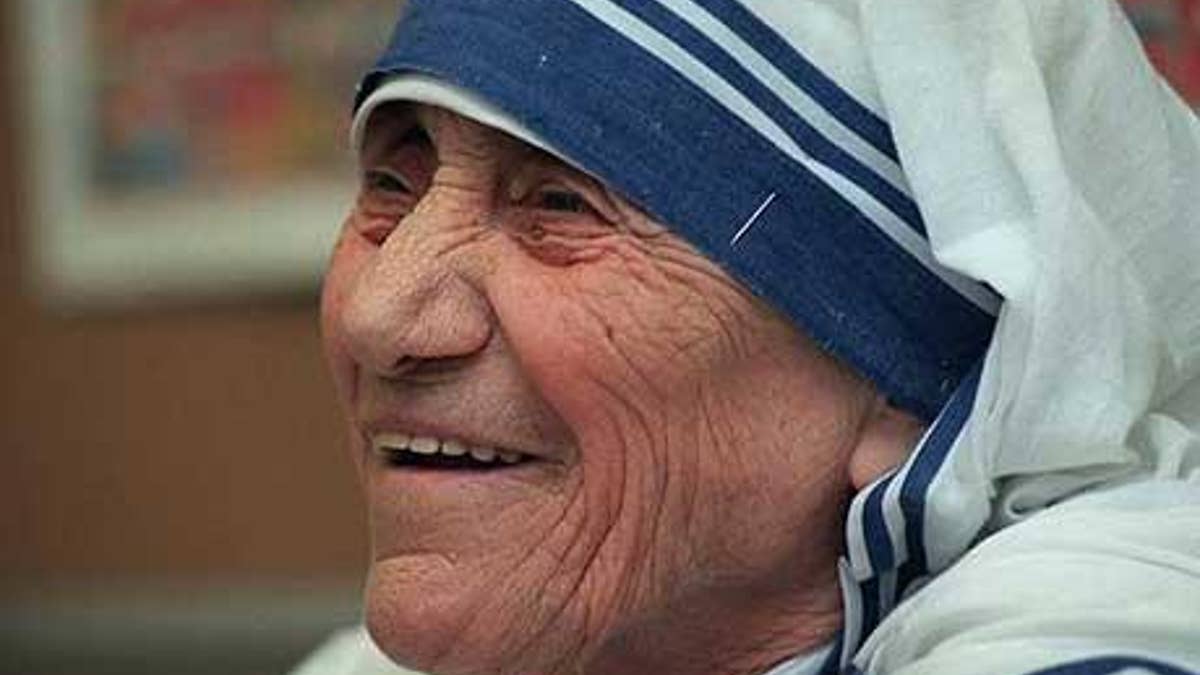 I wanted to be close to these women and know their secrets. How did they make the world a better place? I learned that it was through their love and passion for self-sacrifice and self-sacrifice.
For many years I have thought about going to Calcutta, but what if my own Calcutta, those in need, were here where I live?
A wise doctor I know also saw Mother Teresa, and she asked him the same question she asked me. He realized that he could serve Calcutta only by helping those closest to him, the wounded, the lonely, the poor.
I have volunteered in many places and was able to do just that. And it's comforting to know that maybe he wasn't lying to Mother Teresa wholeheartedly.
She once said: She said, "Don't worry about the numbers. Help her one at a time, always start with the one closest to you."
CLICK HERE FOR MORE FOX NEWS OPINIONS
In all the time you spent serving sandwiches to the homeless, cleaning the toilets at home with the nuns for the dying, or folding clothing donations at the maternity home. And it's those closest to us who have the hardest time showing that love. Mother Teresa asks us to show if we really want to grow in holiness.
why? Because the people closest to me are my family and it's really hard to show them love all the time when I'm frustrated, in a bad mood, or especially feeling undervalued. is.
We were able to screen the upcoming movie "".mother teresa and meis scheduled to hit theaters for one day in October, but the passion and love that Mother Teresa showed to others, especially those she didn't appreciate, stuck with me.
Why can't we? Why can't we serve without expecting anything in return? Why can't I be as passionate about my profession as Mother Teresa was for it?
CLICK HERE TO GET THE FOX NEWS APP
love is a choice This is a dish that I, as a mother and wife, want to make every day. Love is self-sacrificing, seeking the interests of others instead of oneself, but it is very free.
That is what I hope and pray that I will be a role model and follow in Mother Teresa's footsteps in my own way and life.
Click here to read more about Christina Hernandez