Buying a home with a $500,000 price tag is a significant financial choice that requires advance planning and organization.
As a first step to this end, determine your financial capabilities and understand the many expenses associated with buying a home.
Let's take a look at the actions you need to take to reach your goal of buying a $500,000 property.
learning: how to build a house without a loan
Find out: How many houses can you buy with a salary of $50,000?
Steps to Buy a $500,000 Home
determine affordability
The first step in the home buying process is figuring out how much you can afford to spend on the property. This includes monthly income and expense estimates, including mortgage, electricity, and other monthly obligation payments.
If you want to know your monthly mortgage payment, mortgage calculator Online, you can receive a quote based on the loan amount, interest rate, and loan term you enter. This will give you a general idea of ​​how much you need to save each month to reach your goals.
improve credit score
You need a decent credit score to get approved for a mortgage. Lenders look at your credit score when determining if you are creditworthy and if you can repay the loan.
The higher the credit score, the lower the interest rate and the better the loan terms. Paying bills on time, keeping card balances low, or limiting new credit applications all help maintain a healthy financial picture.
save for down payment
When buying a home, you need to make a large initial investment called a "down payment".
The percentage of the home purchase price that must be paid as a down payment varies by lender and is typically 5-20% of the total cost of the property purchased. It takes time to save a down payment, so start saving early.
Get pre-approved for a mortgage
When looking for a new home, your Mortgage application It's already pre-approved, which gives you a big advantage.
When a lender gives you pre-approval, it indicates that they have evaluated the information you provided about your finances and determined the amount they are ready to provide you.
This makes it much easier to search for properties within your price range and, if you find one you like, to offer it.
Find the best home loan
A wide variety of lending institutions offer different home loans with different interest rates and loan terms.
Compare interest rates and other terms offered by several lenders to get the mortgage that best suits your requirements.
You can compare the rates and terms offered by multiple lenders using the mortgage comparison tools available online.
You also have the option of working with a mortgage broker who can help you find the mortgage that best fits your situation.
wrap up the deal
Once you have found your ideal home and given permission to apply for a mortgage, it's time to finalize the deal.
You'll need to sign a purchase contract, pay closing costs, and receive the keys to your new home.
Attorney's fees, title insurance, and other costs associated with acquiring a home are often included in closing costs.
How much money do you need to buy a $500,000 house?
To buy a $500,000 home, you need to make a down payment of at least 20% of the purchase price, or $100,000.
In addition to the down payment, you must have sufficient funds to cover the costs of closing the deal, such as title insurance, legal fees, and property taxes. These costs vary, but it's not uncommon to add 2-5% of the purchase price to the total cost.
Assuming you have to pay a down payment of 20% of the purchase price and the closing costs add another 3% of the purchase price, you have to save $103,000.
Finally, you must have a steady income sufficient to pay your monthly mortgage payments. This depends on the interest rate and loan term. A 30-year fixed-rate mortgage with an interest rate of 3% would have monthly payments of approximately $2,100, assuming good credit and meeting the lender's other requirements.
influence factor
position
Location is essential when calculating how much you have to earn to buy a property. This is because closing fees and other post-sale costs for a home will vary depending on where you live and the amount you need to pay.
In many cases, more money is required to cover closing costs than the down payment. After purchase, you will also have to pay property taxes and insurance, which is greatly influenced by where you live. For example, residents of disaster-prone areas have to pay higher insurance premiums.
final thoughts
In conclusion, buying a property with a $500,000 price tag is a significant financial choice that requires good preparation and forethought.
By following the steps above to choose the mortgage that best fits your situation and achieving your goal of buying a home, you may increase your chances of getting a mortgage accepted.
Starting early, maintaining a consistent savings plan, and spending enough time researching various loan options and analyzing their rates and terms are essential to achieving financial success. Your goal of buying a property for $500,000 may be achievable with a little effort.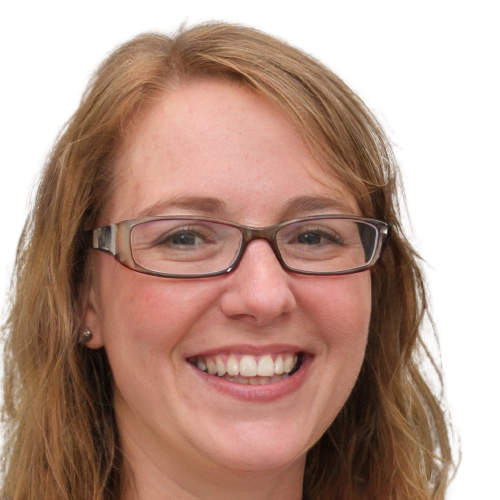 Hi, I'm Ashley, a freelance writer with a passion for personal finance. From an early age, I have been fascinated by the power of money and how it shapes our lives. Over the years, I've learned everything I can about budgeting, saving, investing, and planning for retirement. So if you're looking for tips, advice or just a little bit of inspiration to help you on your financial journey, you've come to the right place. I look forward to sharing my passion for personal finance with you.