Have you ever wondered how much five digit money is?
When discussing salaries and earnings, we often hear about five-figure salaries, five-figure bonuses. Also, the term "five digits" is commonly used.
But how much is it really? If you were presented with a 5-figure contract, how much would it turn into real money?
How much is 5 digits in money?
In terms of money, five digits are amounts ranging from a minimum of $10,000 to a maximum of $99,999. When you hear someone making a five-figure salary, know that he or she makes anywhere from $10,000 to $99,999.
In other words, $9,999 or less is four figures, so five-figure salary earners cannot earn less than $10,000. Similarly, you cannot earn more than $99,999. This is to reach her $100,000 mark in six figures. The income of many income earners in this stratum includes their primary salary, bonuses, commissions and other sources of income.
For the average person, starting with a five-figure income isn't bad, but many want to move it up to the six-figure bracket. Now that we know what a 5-digit amount is, let's analyze this income scale to get an accurate picture of the standard of living for people at this income level.
Are 5-figure earners high earners?
Generally, in the United States, people with five-figure incomes, especially those with low annual incomes, are not considered high earners.
People occupying the middle or upper levels of this stratum are considered the middle class of society.
People with incomes close to $99,999 can almost always live comfortably. However, the level of luxury also depends on the city of residence. Some cities like LA, New York and Miami are more expensive than cities like Detroit and Kansas.
Factors that determine the value of 5-figure income
To better understand the point in the previous paragraph, here are some factors that determine how far your 5-figure income will go.
1. Your location
Where you live matters when it comes to how far your cost of living and income can grow.
No two regions have the same cost of living. It's just an economic fact that some cities are more expensive than others. Factors that affect the cost of living are real estate, transportation, and groceries. Even how much a restaurant charges for takeout matters.
Tax rates are another major factor in determining whether a city is expensive or cheap. Some economists even argue that tax rates affect everything else.
My family lives in a small town in Iowa, where the cost of living is considerably lower than in many parts of the country. We own a four bedroom home at a price that is less than what others would pay for a small apartment in a densely populated area.
Workers here in the Midwest can live more comfortably with a five-figure income, but workers in big cities may find the same lifestyle not enough. Big cities like New York, Chicago, and San Francisco are more expensive.
2. Existing debt
One important factor to keep in mind when determining whether a five-figure salary is enough to support you is your level of debt. If you have student loans, large credit card debt, or medical bills, your five-figure income may not be enough to cover additional expenses such as eating out or vacationing.
Having debt can affect your cash flow and overall financial capacity more than anything else. The situation is even worse when the debt he has interest on is as high as double digits. Paying your daily bills is another thing, but paying off the debt you've owed over the last few months or years will cost you a good chunk of your wages.
Are you working on managing your debt? Don't miss these top budget planners.
3. Your lifestyle
Some people earn five-figure wages and live very comfortably, while others can barely survive paycheck to paycheck. There are many reasons for this, but one potential factor is their lifestyle. If you live a luxurious lifestyle, it may seem like you are not making enough money while others are living comfortably on the same wages and saving money. yeah.
Eating out at fancy restaurants, going to casinos, wearing expensive designer clothes, buying a house larger than you need, and driving a luxury car are some of the spending habits that derail many people.
It's not bad to indulge yourself once in a while, but living above your means makes it very difficult to be financially successful.
Five-figure income jobs you should know about
There are a lot of different jobs that make five-figure incomes that you should know about. If you're skilled enough, these jobs can make you close to $99,999 a year. They include, but are not limited to:
athlete
architect
graphic designer and fashion designer
registered nurse
high school teacher
chef
electrician
construction workers
store manager
customer service agent
As you can see, some of the jobs on the list require a college degree or professional training, but most do not. Even those that require a college degree are primarily skill-based rather than just obtaining a certificate.
Five-figure salaries vary widely, so here's a table detailing the median salaries of these professionals in the United States.
| | |
| --- | --- |
| work | median salary |
| graphic designer | $53,380 |
| fashion designer | $75,810 |
| architect | $82,320 |
| registered nurse | $75,330 |
| high school teacher | $61,660 |
How to go from a 5-figure income to a 6-figure income
Just because you have a five-figure income doesn't mean you have to stay there. Many people have increased their income from he five figures to he six figures. You can do the same. Here are some tips for doing this.
1. Foster a work ethic and professional network
Build a very strong personality to achieve excellence. If you develop a strong work ethic and work towards your goals, over time you will achieve them all.
In addition to building your character, you also build your network. Spend time networking, getting to know people, and maintaining professional connections. These colleagues may help you take your career and income to the next level.
2. Gain new skills and certifications
Don't stay in your comfort zone, keep improving yourself. If you have skills, try to use them to improve yourself.
If your job relies on qualifications to achieve promotion, get higher qualifications. The more you improve yourself, the more access you need to grow financially.
3. Develop financially healthy habits
Habits like exercising regularly can be good, but habits like eating out or drinking coffee at your local coffee shop every day can be expensive and can cost you a lot.
It's okay to splurge every now and then, but cutting back on unnecessary expenses can save you a lot of money and reduce your debt.
4. Save more
If you work to increase your income and develop good financial habits, you will naturally spend less and save more. With more savings, you'll be better prepared to invest in financial opportunities like stock investments, starting new businesses, and side hustle.
Is 5 digits a lot of money?
How much does 5 digits translate into money? This income level ranges from $10,000 to $99,999 per year.
With this amount of income, if you are in debt, you can live a certain lifestyle, depending on where you live and your habits. Check out these money making ideas to boost your income.
Want to know how to make easy money? Learn more about how to make money without doing anything.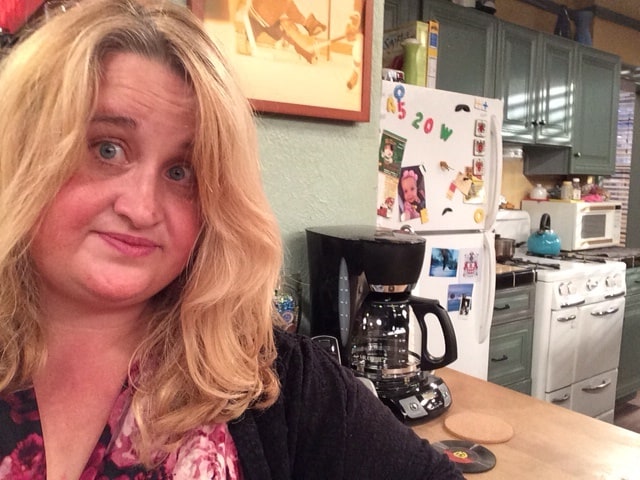 Kim Ritter is a frugal lifestyle expert, blogger, and mother of two from small-town Iowa. What started as an effort to help her family save a few dollars a month has now turned into a full-time passion to help other parents with their money. Visit twokidsandacoupon.com online and follow @2kidsandacoupon on Twitter for more ways your family can have fun on a budget.