Democrats on the House Homeland Security Committee have reportedly declined to attend open-air hearings on the border crisis in Texas.
Committee chair Rep. Mark Greene, Tennessee Republican, told Fox News about Democrat members withdrawing from the hearings.
"The fact that a minority member of the Commission, after inviting and verifying minority witnesses to one of the panels, elected to bail out at this week's full Commission field hearing in Texas is devastating. It's very disappointing," Green said. "The only message their absence conveys is that they are not interested in coming to the table to discuss the devastation this border crisis is inflicting on Americans and communities across the country.
House Homeland Security Committee Holds First Field Hearing on Texas Border Crisis
He added that the committee will continue to encourage Democratic colleagues to come out of the "DC echo chamber" and meet with Americans about the biggest issues facing them.
The House Homeland Security Committee announced last month that it would hold its first open-air hearing on the crisis at the southern border on March 15. The policies of the Biden administration.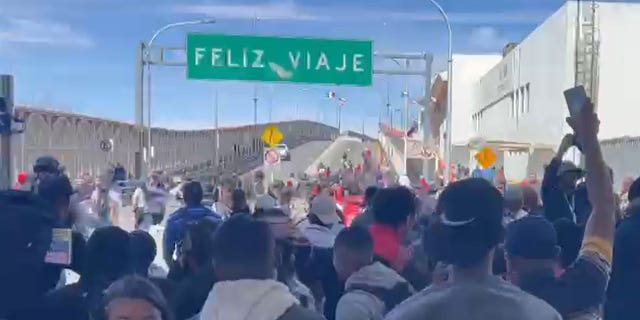 The hearings are scheduled to take place in McAllen, Texas, and are in line with promises that the Republican Party is in crisis, now in its third year.
"I don't believe anyone," says McCarthy of Arizona.
The event also comes about a month after the commission held a "border boot camp" in El Paso, Texas, and held a full commission hearing on border security.
Republicans have stressed the need for lawmakers to go to communities affected by the border crisis and see first-hand the consequences to shape legislation.
There were more than 1.7 million encounters with immigrants in FY2021 and more than 2.3 million in FY2022. 2023 is on pace to exceed these figures.
CLICK HERE TO GET THE FOX NEWS APP
Adam Shaw contributed to this report.