CNN
 — 

Bobi, the world's oldest dog ever, has died after reaching the almost inconceivable age of 31 years and 165 days, said Guinness World Records (GWR) on Monday.
His death at an animal hospital on Friday was initially announced by veterinarian Dr. Karen Becker.
She wrote on Facebook that "despite outliving every dog in history, his 11,478 days on earth would never be enough, for those who loved him."
There were many secrets to Bobi's extraordinary old age, his owner Leonel Costa told GWR in February. He always roamed freely, without a leash or chain, lived in a "calm, peaceful" environment and ate human food soaked in water to remove seasonings, Costa said.
He spent his whole life in Conqueiros, a small Portuguese village about 150 kilometers (93 miles) north of the capital Lisbon, often wandering around with cats.
Bobi was a purebred Rafeiro do Alentejo – a breed of livestock guardian dog – according to his owner. Rafeiro do Alentejos have a life expectancy of about 12-14 years, according to the American Kennel Club.
But Bobi lived more than twice as long as that life expectancy, surpassing an almost century-old record to become the oldest living dog and the oldest dog ever – a title which had previously been held by Australian cattle-dog Bluey, who was born in 1910 and lived to be 29 years and five months old.
However, Bobi's story almost had a different ending.
When he and his three siblings were born in the family's woodshed, Costa's father decided they already had too many animals at home.
Costa and his brothers thought their parents had taken all the puppies away to be destroyed. However, a few sad days later, they found Bobi alive, safely hidden in a pile of logs.
The children hid the puppy from their parents and, by the time Bobi's existence became known, he was too old to be put down and went on to live his record-breaking life.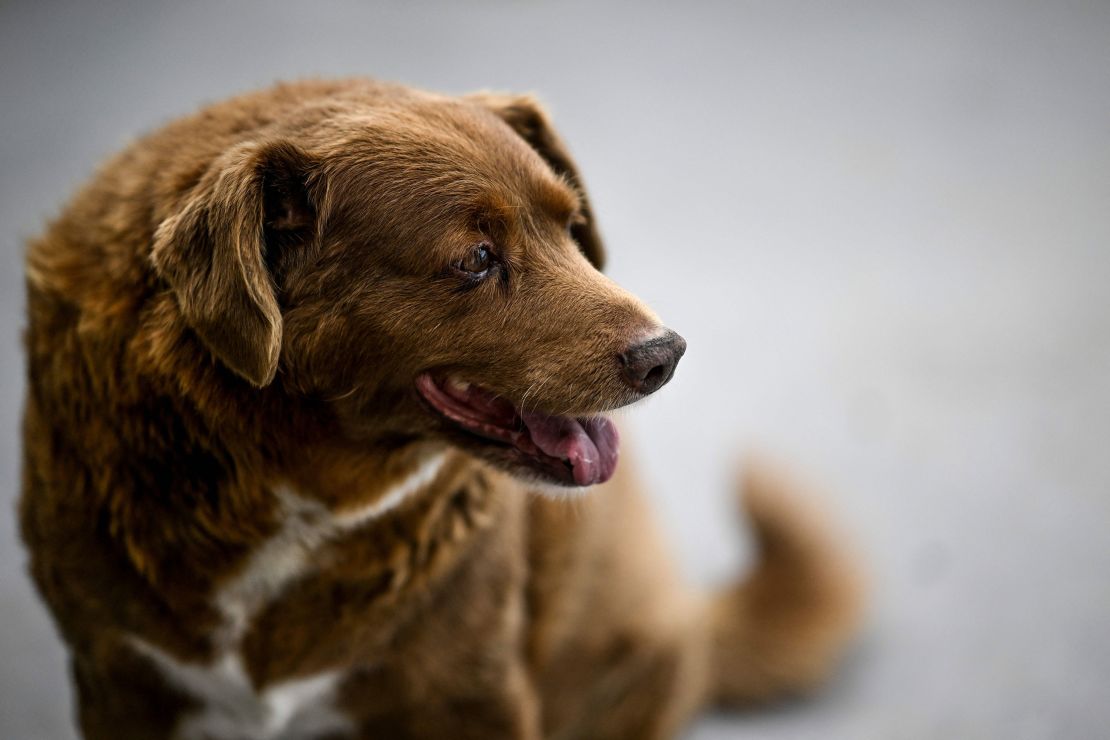 His 31st birthday party in May was attended by more than 100 people and a performing dance troupe, GWR said.
His eyesight deteriorated and walking became harder as Bobi grew older but he still spent time in the backyard with the cats, rested more and napped by the fire.
"Bobi is special because looking at him is like remembering the people who were part of our family and unfortunately are no longer here, like my father, my brother, or my grandparents who have already left this world," Costa told GWR in May. "Bobi represents those generations."