Finding a job without experience can be difficult, especially for young people just beginning their professional careers.
But there are still plenty of opportunities for 20-year-olds willing to put in the effort and time to learn and grow in their role. Let's dive in.
high paying entry level jobs for 20 year olds
retail salesperson
Retail sales are a great place to start a job with no experience. You can find jobs at malls, department stores, or boutiques, helping customers with their purchases, processing cash transactions, and restocking shelves.
read: Nine jobs with high income and less stress without a degree
food service worker
Food service workers are always in demand. You can find jobs in fast food restaurants, coffee shops and cafes. You can serve food, take orders, and operate the cash register.
data entry clerk
data entry It's another job that doesn't require any previous experience. As a data entry clerk, you are responsible for entering information into a computer system.
You must be able to type accurately and quickly.
customer service representative
The job of a customer service representative is perfect for someone who likes helping people.
delivery driver
A delivery driver's license and a reliable vehicle are prerequisites for this type of job.
Uber Eats, DoorDash, and Grubhub are just a few of the companies that use drivers to deliver meals and other purchases to their customers. With this profession, you can set your hours and even earn extra money with tips.
look: how much do truck drivers earn
pet sitter
If you love animals, pet sitting may be the right job for you. You can promote your services in social media and local advertising. It helps to have reliable transportation to get to the client's home.
Maid
Housekeeping is a job that requires no experience. You can find jobs cleaning and maintaining guest rooms and homes in hotels, resorts, or private residences.
freelance writer
If you have good writing skills, you can also consider working as a freelance writer.
Many businesses hire writers to create blog posts, articles, and other types of content. This job offers an opportunity to work from home and hone your writing skills.
social media manager
If you are familiar with social media platforms such as Facebook, Instagram, and Twitter, you can consider working as a social media manager.
This job includes creating and managing content for social media accounts, replying to messages and comments, and analyzing data to determine the effectiveness of social media campaigns.
tutor
Jobs as tutors are available to those who have expertise in a particular area. As a tutor, you can help students with their assignments, study for tests, and develop effective study habits.
A great way to hone your educational and interpersonal skills.
Find out: 4 Best Online Tutoring Jobs for Teens (High School and College Students)
event staff
The event staff job is perfect for people who love interacting with people. At concerts, festivals, or sporting events, you can find work to help set up, sell tickets, or clean up.
brand ambassador
A brand ambassador is someone who represents a company or brand at an event. We may distribute samples, communicate with customers, or advertise new products.
fitness instructor
If you're passionate about fitness, becoming a fitness instructor could be the perfect job.
internship
Internships are a great way to gain experience in your desired field. Many companies offer internships for college students and recent graduates, while others offer internships for those with no experience. Internships can be paid or unpaid and usually last several months.
Home Health Assistant
Home health care workers help people who are unable to care for themselves. This job usually requires qualifications, but many programs can be completed quickly. Home health care assistants work in a variety of settings, including private homes and nursing homes.
landscaper
Landscaping is a job that does not require experience. You can find a job in a landscaping company or start your own business. Maintain lawns, gardens and other outdoor areas.
house painter
Residential painting is another common employment with no previous work experience. If you are hired by a company or starting your own painting business, you should have some familiarity with painting methods and supplies.
call center agent
A call center employee's primary responsibility is to answer incoming customer calls. Customer service includes answering questions, scheduling appointments, and fulfilling purchases.
virtual assistant
Working as a virtual assistant is another job option for an inexperienced 20-year-old. This job includes providing remote administrative support to individuals and businesses.
Tasks include managing schedules, making travel arrangements, and replying to emails. This is a great opportunity to develop organizational and communication skills.
Benefits of entry level jobs
growth opportunities: Starting a new job offers an opportunity for personal and professional growth, even if it doesn't require previous experience. Learn new skills to tackle problem solving and improve your communication skills.
soft skills development: Even if you don't have work experience, you may have soft skills such as teamwork, leadership, and communication. A job without experience helps hone these skills and make you a valuable employee.
financial independence: For many 20-year-olds, starting a new job offers an opportunity to become financially independent. Even if you're not earning a lot of money, having a steady income can make your finances more manageable and help you start saving for the future.
Flexibility: Flexible for many jobs that don't require experience. This is especially valuable for a 20-year-old who is still in school or has another job. part time or remote work Able to balance work and other responsibilities.
Conclusion
These are just a few of the many jobs available to an inexperienced 20-year-old. Consider your skills, interests, and availability when looking for a job. With hard work and dedication, you can find a job you enjoy and start building your career.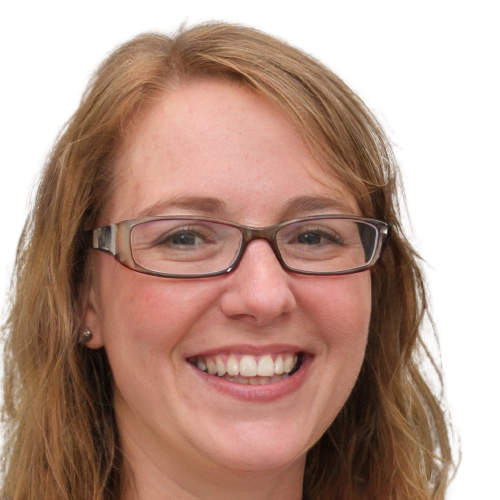 Hi, I'm Ashley, a freelance writer with a passion for personal finance. From an early age, I have been fascinated by the power of money and how it shapes our lives. Over the years, I've learned everything I can about budgeting, saving, investing, and planning for retirement. So if you're looking for tips, advice or just a little bit of inspiration to help you on your financial journey, you've come to the right place. I look forward to sharing my passion for personal finance with you.